Product Introduction:


Sintered Mesh Fiber Felt is made of extremely fine steel fiber (micron grade) by sintering in high temperature after special non-woven matching and laying.With the pore gradient formed by layers of different pore sizes, the stainless steel sintered fiber felt product can achieve higher rating and larger holding capacity,and larger filter area, and can keep the filtering working continuously. Based on this character, stainless steel sintered fiber felt can overcome the disadvantages of easy to be blocked and damaged of stainless steel mesh, and the disadvantages of fragile and low flow rate of sintered stainless steel powder filter, and has the advantages of resistant to high temperature and high pressure, of which normal filter paper and filter cloth can't compare with.


There are two types:

Non - protected Mesh Fiber Felt
Fiber Felt With Protected Mesh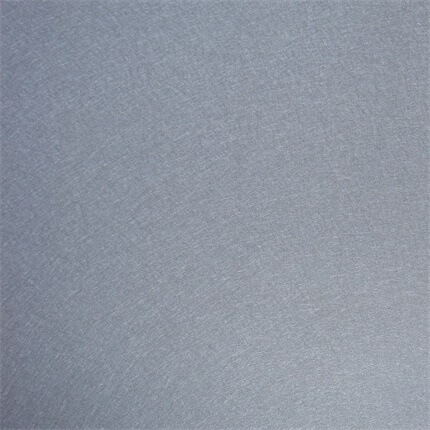 Product Character:


1.High dirt holding capacity, high filtering accuracy, long replacement period;
2.High porosity, excellent permeability, low pressure drop and large flow.
3.Corrosion and high temperature resistance of acid, alkali and organic solvent, pharmaceutical etc. Resistance, can be used under 600℃ for long time.
4.Easy to be processed and welded.
5.Special specifications are on request.

Product Specifications:


Standard size: 1000mm×500mm 1200mm×600mm 1000mm×1000mm
Max size: 1480mm×1000mm
Standard matetial: SUS316L, SUS304
The specific size could be made according to customer's requirement.

Main application:


1. Polyester melt purification in chemical fiber and membrane industries.
2. High temperature filtration and corrosion liquid filtration in petroleum industry.
3. Hydraulic fuel and lubrication oil filtration in mechanical equipment.
4. Liquid purification in pharmaceutical, biological and beverage industries.

Product technical data:

Specification
μm(c)

Micron
μm(c)

Pressure of Bubble point
(pa)

Air Permeablity
L/(min.dm2)

Pore Opening
(%)

Pollutant Carry Capacity
(mg/cm2)

Thickness
(mm)

Breaking Strengh (MPa)

Basic value

Dev.

Basic value

Dev.

Basic value

Dev.

Basic value

Dev.

Basic value

Dev.

Basic value

Dev.

SJZ5

5

6800

+10%

47

+10%

75

+10%

5.0

+10%

0.30

+10%

32

+10%

SJZ7

7

5200

63

76

6.5

0.30

36

SJZ10

10

3700

105

75

7.8

0.37

32

SJZ15

15

2450

205

79

8.6

0.40

23

SJZ20

20

1900

280

80

15.5

0.48

23

SJZ25

25

1550

355

80

19.0

0.62

20

SJZ30

30

1200

520

80

26.0

0.63

23

SJZ40

40

950

670

78

29.0

0.68

26

SJZ60

60

630

1300

85

36.0

0.62

28
Remarks:


1.Detection filter precision and dirt holding capacity according to GB/T18853-2002;
2.Detection bubble point pressure according to GB/T5249;
3.Detection air permeability according to GB/T5453, pressure difference is 200Pa, medium is air;
4.Detection breaking tenacity according to GB/T228;