Product Description
A pre-packed well screen consists of one screen telescoped inside another,with an annuls filled with filter pack at the factory before shipment.Our screen cylinders are used for a variety of filtration,media retention and dewatering applications. Screen slots are sized to admit fluid flow while excluding solids.With such packing material as gravels filled into the space between their outer and inner,double prepacked screens,mainly used in oil wells,gas wells and water wells,will make downhole operation unnecessary and better sand prevention which is and advanced sand control technology. Catalysts or microbicides packed in the inner layers of screens contribute to chemical production and industrial sterilization.
For the pre-packed screen,base pipe can apply perforated casing with API standard,bridge slot screen,or continuous slot well screen,while in the middle layer,the filter media could be quartz,wire mesh,metal fibre,ceramic beads,etc.The screen jacket could use continuous slot screen,bridge slot screen.
Benefits of the Pre-packed screen are:
1.Smaller borehole
2.No gravel placement
2.Increased strength
3.Thinner filter pack
Application
The pre-filled filter is a combination of two layers of filter tubes filled with filter material. The gap of the filter can be customized according to the customer's requirements, it prevents the entry of solid matter, but the fluid can flow through.
The pre-filled filter is mainly used in oil, gas and water wells, and the gravel and the like are filled in the annular space of the inner and outer screens. It does not require downhole operations and achieves better sand control. It is an advanced downhole sand control process. The catalyst or sterilizing agent is filled in the middle of the interlayer for remarkable effects in chemical production or industrial sterilization.
The central base pipe of the pre-filled filter is selected by three types of tubes: API standard drilling casing, bridge filter water pipe and continuous hole wire wound pipe. The middle filter medium is quartz sand, fine gauze mesh, metal fiber, Ceramic particles, etc. The outer screen sleeve has a continuous hole of a wire wound tube and a bridge type filter water pipe to choose from.
Advantages
01

SMALL OPENING DIAMETER

Smaller opening diameter provides finer filtration

02

NO ADDITIONAL FILTER MATERIAL REQUIRED

The finished product directly completes the process of adding the filter material, which greatly facilitates the construction.

03

HIGH PIPELINE STRENGTH

Double pipe support, with · more resistance to pressure.

04

TUBE TYPE THIN

The pipe wall is light and convenient for engineering transportation. The pipe wall is thin but the pressure resistance is strong. It is an ideal filter pipe.
Packing & Delivery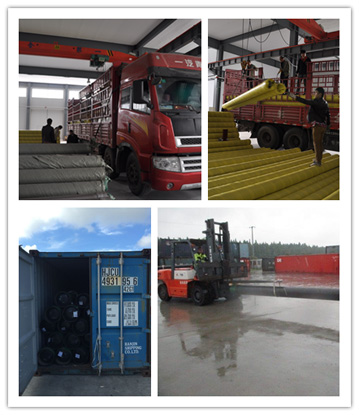 Packaging details:
1. Disposable package (bubble wrapping)
2. Plastic cloth
3. Wooden case


Delivery Detail: Shipped in 15 days after payment