Product Description
wedge wire screen/ wires wrapped screen is made of stainless steel wedge wire, which is the most popular type because of outstanding chemical stability and corrosion resistance. The wedge wire screen tube is composed of profile wire and support rod,Makes screen with high flow rate than normal product.It is produced on an automated machine. The support profiles are placed on the suit position of the machine, during the surface profiles are spirally winding, the support profiles are welded onto the surface profiles.
Application
The wedge wire well screen is widely used throughout the world for water, oil, and gas wells, and is the dominant screen type used in the water well industry.

This water well screen is recommended in the following situations:

• Formation comprised of small or fine particles
• Water wells where gravel packs will be installed
• Thin aquifers, where maximum open area is required
• Small diameter wells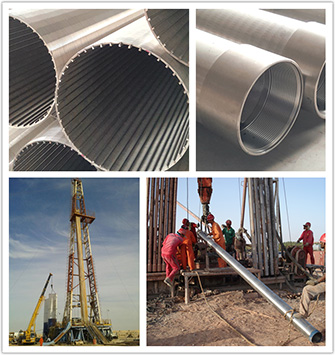 Advantages
01

MAXIMIZING FLOW RATES

When considering screens of equal length, diameter and slot size, flow rates through V-shaped well screens can be; Three times higher than bridge-slot screens Nine times higher than slotted casing.

02

NON-CLOGGING SLOT

Continuous-slot well screens have V-shaped openings that narrowest at the outer face and widen inwardly, thus, oversized particles are retained outside the screen and particles passing through the narrow outside opening can enter the screen.

03

ADJUSTABLE GAP

Different users, using different filtration equipment and filter media, have different requirements for the wire gap of the internal wire-wound screen. Since this screen is continuously welded on a special equipment, the gap between the stainless steel trapezoidal wires can be adjusted. In this way, the needs of different users can be met without increasing the cost.

04

CORROSION RESISTANCE

For neutral water, acidic water, alkaline water, regenerant caustic soda, hydrochloric acid, sulfuric acid, salt, etc., as long as these materials are reasonably selected, various types of filtration equipment can be operated economically and safely.
Specification
(wedge wire):
Width(mm): 1.50 1.80 2.30 3.00 3.30 3.70
Height(mm): 2.20 2.50 2.70 3.60 4.30 4.70 5.60 6.30 7.00
(support rod):
Width(mm): 2.30 3.00 3.30 3.70
Height(mm): 2.70 3.60 4.70 5.60 6.30
Slot size:
0.10, 0.15, 0.20, 0.25, 0.30…… 6.00mm also achieved upon request.
Material:
galvanized low carbon (LCG), stainless steel (304,316 etc.)
Length:
up to 6 meters.
Diameter:
from 25mm to 1200mm.
End connection:
Plain beveled ends, flanged or threaded couplings
Packing & Delivery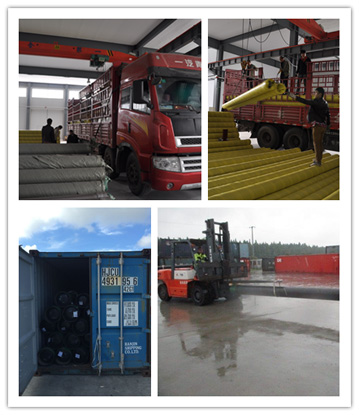 Packaging details:
1. Disposable package (bubble wrapping)
2. Plastic cloth
3. Wooden case


Delivery Detail: Shipped in 15 days after payment