Product Description
Slotted pipe using state-of-the-art laser slotting machines, our high skilled technical cut precision slots. At a high production rate, slotted pipes are milled under close tolerances, resulting in clean openings and consistent slot width throughout the entire pipe.
Application
1.Slotting Options:
• 1) Keystone slots:Slots are milled wider on pipe interior and are self cleaning to help prevent clogging. A 6° included-ange slot is standard Slots are available in width: bigger than 0.012"
• 2) Straight Slots:This was the first type of slot manufactured. It has straight sides with equal width throughout the wall of the casing.This type of slot is more readily plugged by formations and than keystone slots.
2. Slot Patterns Available:
• 1) Straight Vertical Slotted Pipe Slots cut radial to center which causes the incoming fluid to flow directly to the center eliminating the possibility of any swirling action inside the pipe.
• 2) Multiple Vertical Staggered Slotted Pipe Slots increase the inlet openings from one to four additional parallel vertical slots.
3.Slotted steel pipe for drilling:
• 1) Slot steel pipe screens are often the best choice for use in unconsolidated sand and gravel aquifers.
• 2) They are constructed by winding and attaching a triangular strand of wire around a set of vertical rods.
4. Features:
• 1) The slotted liner is a robust and cost-effective solution for long completions or low productivity wells.
• 2) We offer straight and keystone slot types in the wide range of slotting patterns to create the required open area.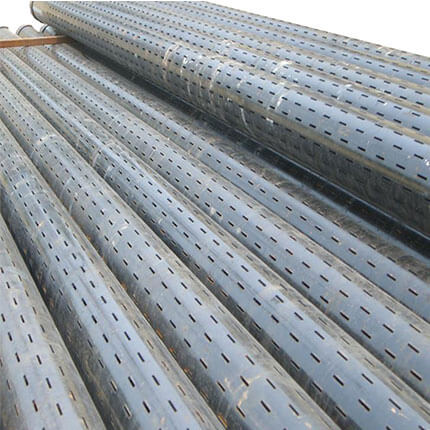 Advantages
01

Professional manufacturer in water treatment system

02

Experienced engineers and well-trained staff

03

High quality products meeting the requirement of ISO 9001

04

Delivery timely and consummation after-sale service
Packing & Delivery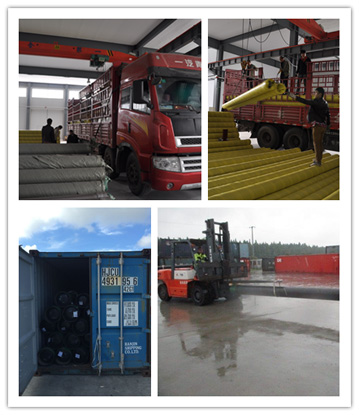 Packaging details:
1. Disposable package (bubble wrapping)
2. Plastic cloth
3. Wooden case


Delivery Detail: Shipped in 15 days after payment