Product Description
Basket screens are highly efficient cylindrical rotating wedge wire screens used to separate solids from liquids or solids from solids.
The flow of material is fed into the inside of the drum and the screen and centrifugal rotating action forces any particles smaller than the slot size through the screen and any particles larger than the slot size off the end of the screen.
Application
Basket screen has a wide range of applications in the field of process, engineering such as sugar juice filtration, sieving of petroleum, chemical industry, pharmacy industry, food and beverage, metallurgy and coal, also can be used in filtration of water treatment.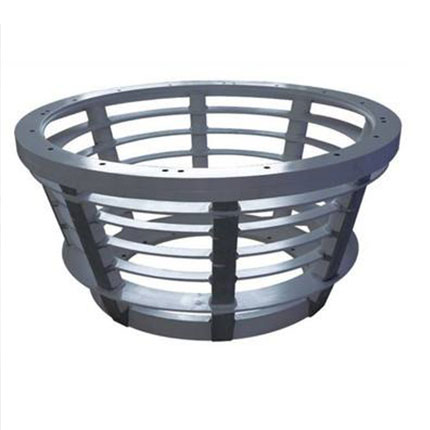 Advantages
01

Has a wide filter surface, so it is highly filterable

02

Made of stainless steel, with a stable construction and high wear resistance

03

The raw material is stainless steel, making it corrosion resistant

04

The mesh section is trapezoidal, and the slit is narrow and wide to ensure the accuracy of filtration.