Product Description
Conical centrifugal cartridge due to its freestanding construction, the welded wire makes for unique centrifugal cartridges ensuring both mechanical strength and filtration thresholds of the dynamic component. Reinforcement can be added to withstand the most critical of conditions.
Application
Conical centrifugal cartridges for paper mills: centrifugal cartridge, static cartridge, compactor cartridge, working closely with different filter manufacturers.

These cartridges are used in the fields of: purification and screening of fibers, coating slip filtering, compacting.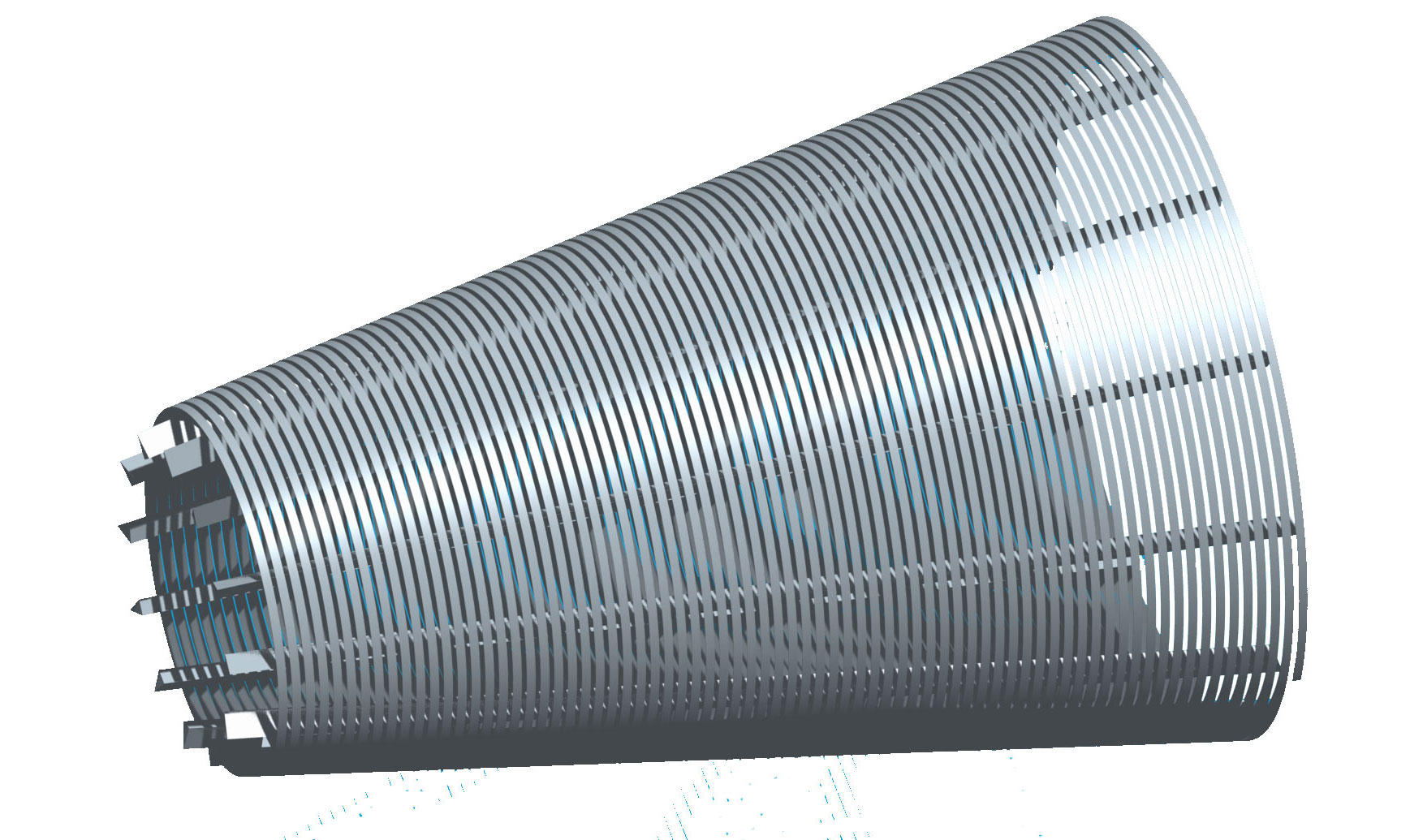 Parameter
| | | | |
| --- | --- | --- | --- |
| Specification mm | Inside Diameter mm | Outside Diameter mm | Slot Number Bar |
| 60 | 63.1 | 76 | 18 |
| 73 | 75.8 | 89 | 20 |
| 89 | 91.7 | 105 | 24 |
| 102 | 104.4 | 117 | 28 |
| 114 | 117.2 | 130 | 30 |
| 127 | 130.3 | 143 | 34 |
| 140 | 142.7 | 155 | 36 |
| 168 | 171.6 | 184 | 44 |
| 178 | 181.1 | 194 | 46 |
| 194 | 197.2 | 210 | 50 |
| 219 | 222.7 | 235 | 56 |
| 245 | 248.5 | 261 | 58 |
| 273 | 278.0 | 291 | 66 |
| 340 | 345.0 | 358 | 80 |
| 419 | 424.0 | 437 | 100 |