Product Description
A resin trapper is normally closed on one side and has a flange on the other. They can be made for flow-in-to-out or flow-out-to-in filtration. A resin trapper is often used in tubes to block unwanted particles that would otherwise damage downstream equipment.
Application
Resin Traps are placed in a housing, inline with the flow to capture expensive media from traveling downstream.
With the continuous open slot, the traps provide sufficient open area to let process flow move smoothly thus minimizing pressure loss through the system.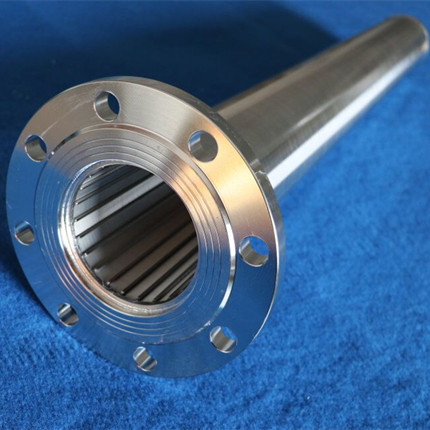 Advantages
01

Professional manufacturer in water treatment system.

02

Experienced engineers and well-trained staff

03

High quality products meeting the requirement of ISO 9001.

04

Delivery timely and consummation after-sale service.
Specification
(wedge wire):
Width(mm): 1.50 1.80 2.30 3.00 3.30 3.70
Height(mm): 2.20 2.50 2.70 3.60 4.30 4.70 5.60 6.30 7.00
(support rod):
Width(mm): 2.30 3.00 3.30 3.70
Height(mm): 2.70 3.60 4.70 5.60 6.30
Slot size:
0.10, 0.15, 0.20, 0.25, 0.30…… 6.00mm also achieved upon request.
Material:
galvanized low carton (LCG), stainless steel (304,316 etc.)
Length:
up to 6 meters.
Diameter:
from 25mm to 1200mm.
End connection:
Plain beveled ends, flanged or threaded couplings